How To Dual Boot Windows 10 With Ubuntu
Robert Washbourne - 5 months ago - howto, ubuntu, Windows, list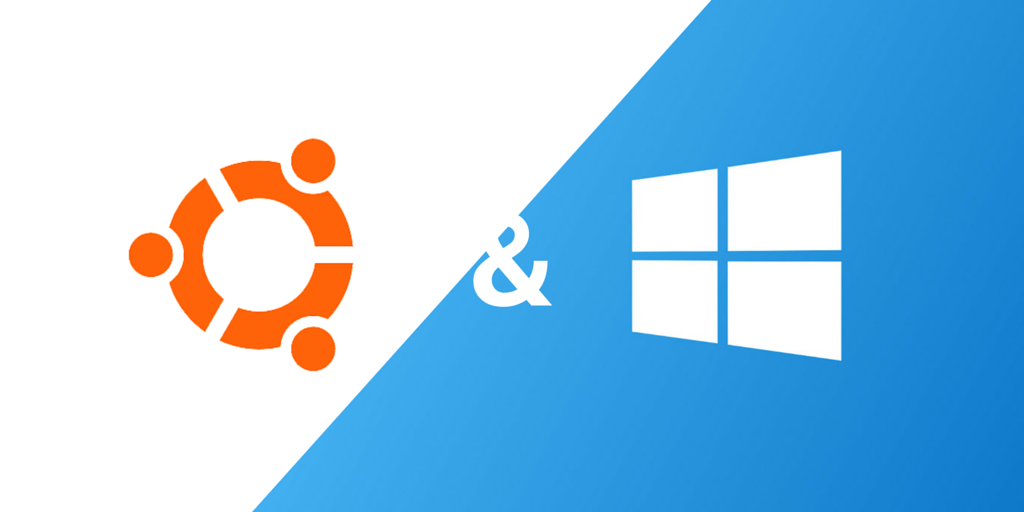 If you have Windows 10 installed on your computer and you want to try Ubuntu, or want to use Ubuntu alongside Windows, you're in luck because it's much easier than you might think.
Requirements:
Installed Windows 10
USB flash drive
If your system uses UEFI instead of BIOS, make sure to disable secure boot in EFI. To check if your system uses UEFI, open C:\Windows\Panther\setupact.log in a text editor and use Ctrl + F to find Detected Boot Environment.
1. Shrink Windows to make space for Ubuntu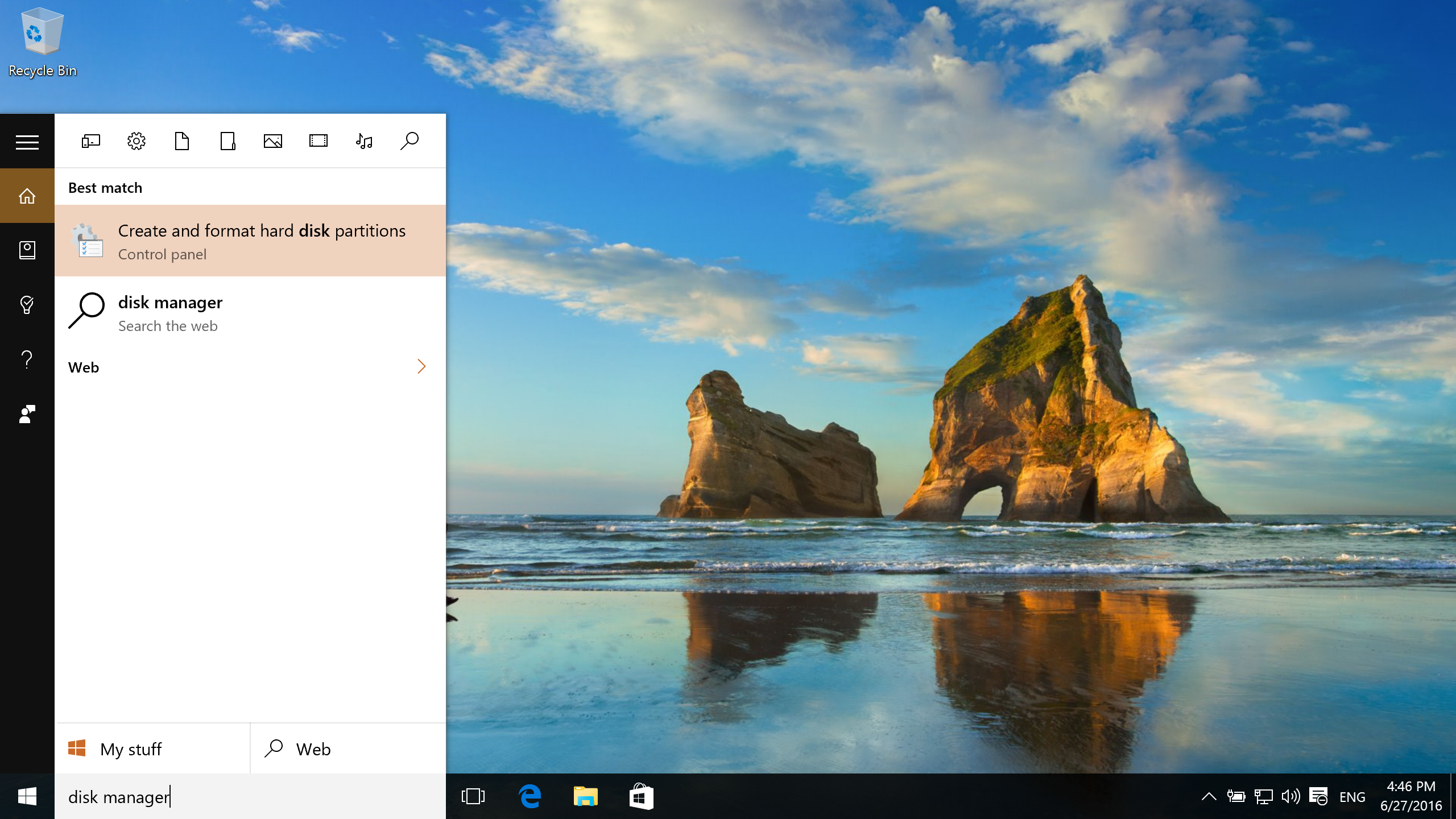 To prepare for installation of Ubuntu, you need to make some space on your drive. Don't worry, you don't need to delete anything, just use the built in Disk Manager in Windows 10.
Use the search to find "Create and format hard disk partitions".
Right click on the C: partition and select shrink volume.
Shrink down to leave at least 20000 MB unused (this is where we will install Ubuntu).

2. Create bootable Ubuntu disk
Now we need to make a bootable Ubuntu disk to install from.
Download Rufus to burn the disk
Open Rufus and select the Ubuntu ISO you downloaded.
Select the ISO file and click start.
3. Install Ubuntu on unallocated space
Place the USB flash drive into your computer, reboot, and select BIOS/UEFI boot-up from USB by pressing the special function key (usually F12, F10 or F2).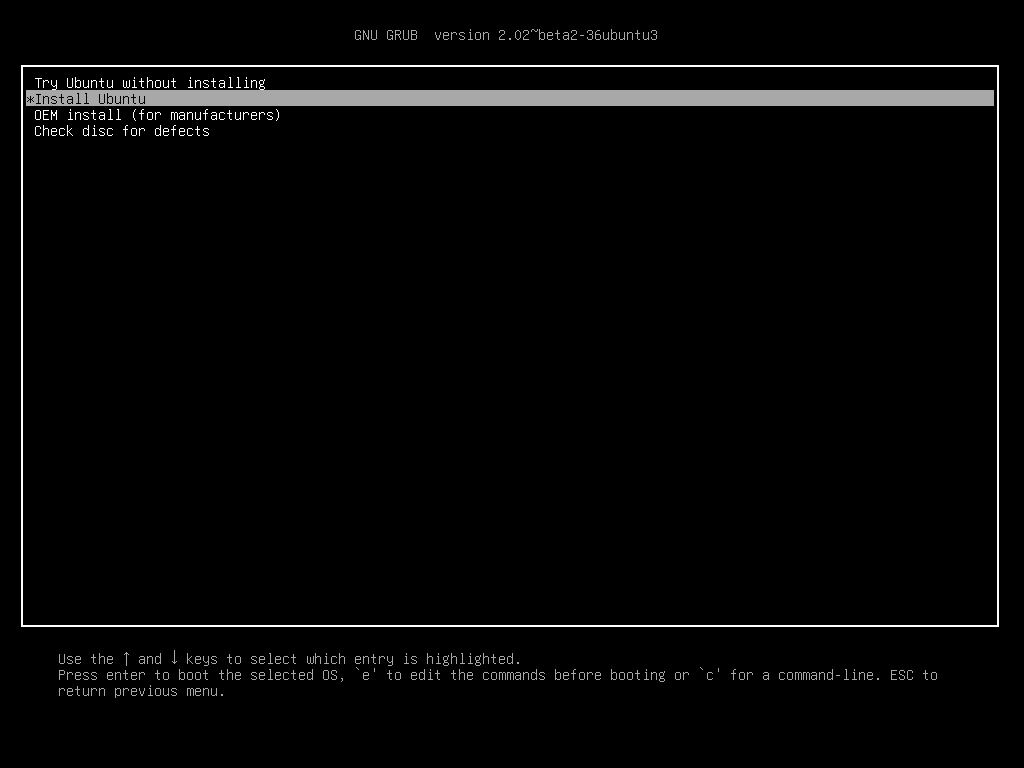 Select install Ubuntu. The system will boot into a preview environment, and will open the install window. Select your language, then click next.
The next screen will have option to Install along Windows, Erase and install Ubuntu, and Something Else. Select Install along Windows 10 and Ubuntu will take care of everything else.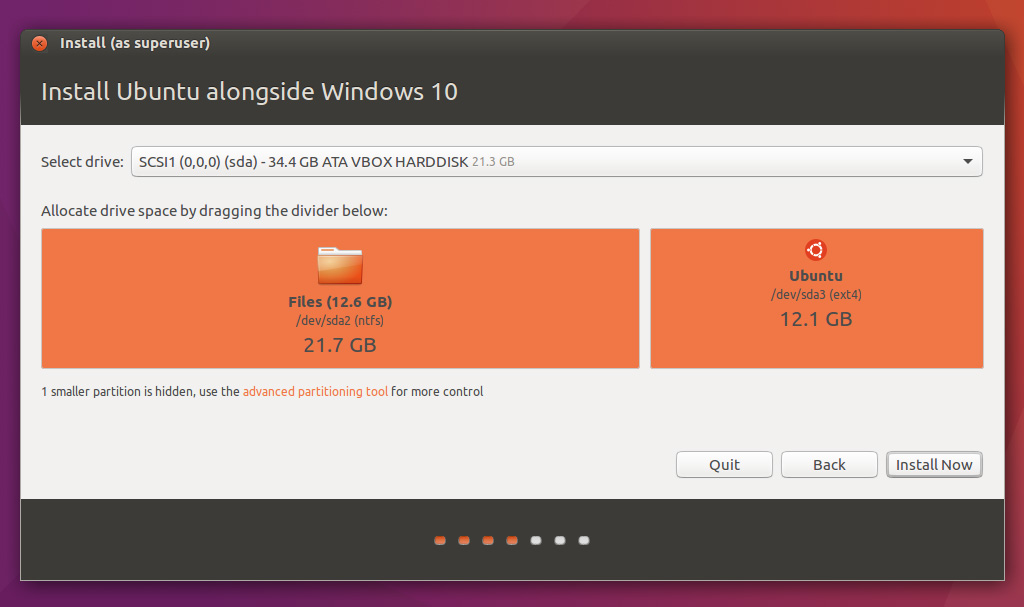 Once you have installed Ubuntu, you can switch between Windows and Ubuntu by restarting. When you restart, a screen will appear with several options for boot. Select Windows Boot Manager to boot back to Windows.